By Katelyn Gierer
If you're turning 65, or you've crossed that bridge already, chances are that you've heard of 'Medicare and You.' The 124 page packet goes over everything you need to know about signing up for Medicare.
When I say everything, I mean it. EVERYTHING. It can get a little dense after a while. Just to give you a hint, their Part D section is 12 pages long. Not to say that this information isn't important, it is. But you might not need to know everything.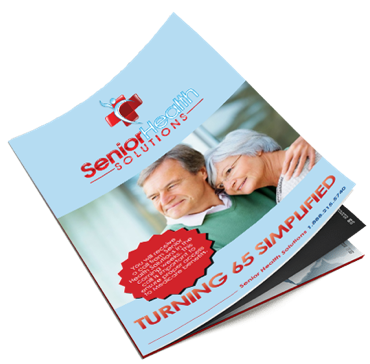 This is why we created Turning 65 Simplified. Our pamphlet is only 4 pages of condensed information for you to use during the Medicare enrollment period! We keep everything direct and informational for you so that you don't need to read 124 pages.
Here's what you need to know:
5 Parts– We cover 5 parts in our packet: ABC of Medicare, Medicare Part D, Medicare Option Basics, Pros & Cons, and How to Sign Up.
Easy to Understand– We use language that isn't confusing. In order for you to choose the right plan, we thought it would make more sense to give you the information you actually need.
No One Else Offers This– We are the ONLY ones who offer Turning 65 Simplified. Other agents try to explain Medicare & You to you over the phone, but we've streamlined this process to save you time and money.
Free Consult– If you have any questions about the information in Turning 65 Simplified, all you need to do is call us at 888-202-0098
Here at Senior Health Solutions, we understand that enrolling in Medicare can be intimidating. We are here to offer you guidance when deciding on the right plan. To learn more about Medicare Enrollment, download the guide now!